This new "towel-tote" was designed to solve one of your most vexing problems while at the gym, beach or poolside: being able to enjoy yourself without worrying about getting your valuables stolen and still being able to dry off.
Other sports towels may get you dry, but this one doubles as a tote you can use to safely store your personal items like your phone, wallet or car keys.
Discover the Convenience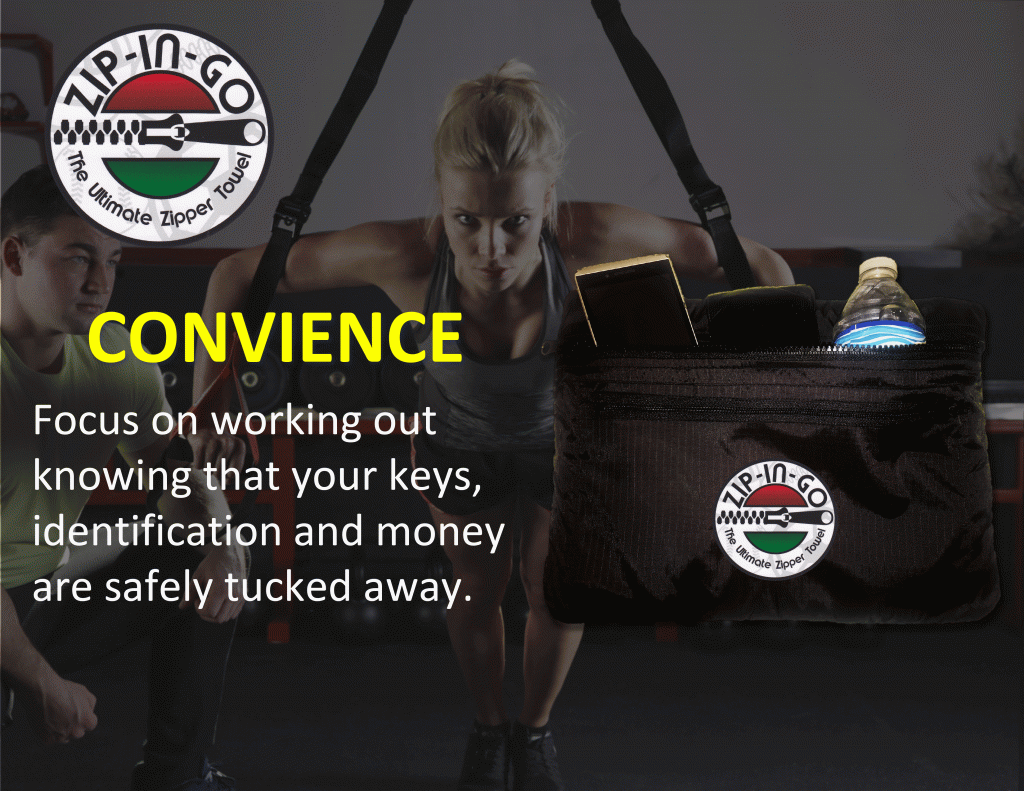 The Zip-In-Go towel gives you the assurance of knowing that your belongings are within reach and out of view of prying eyes.
Discover Ease of Use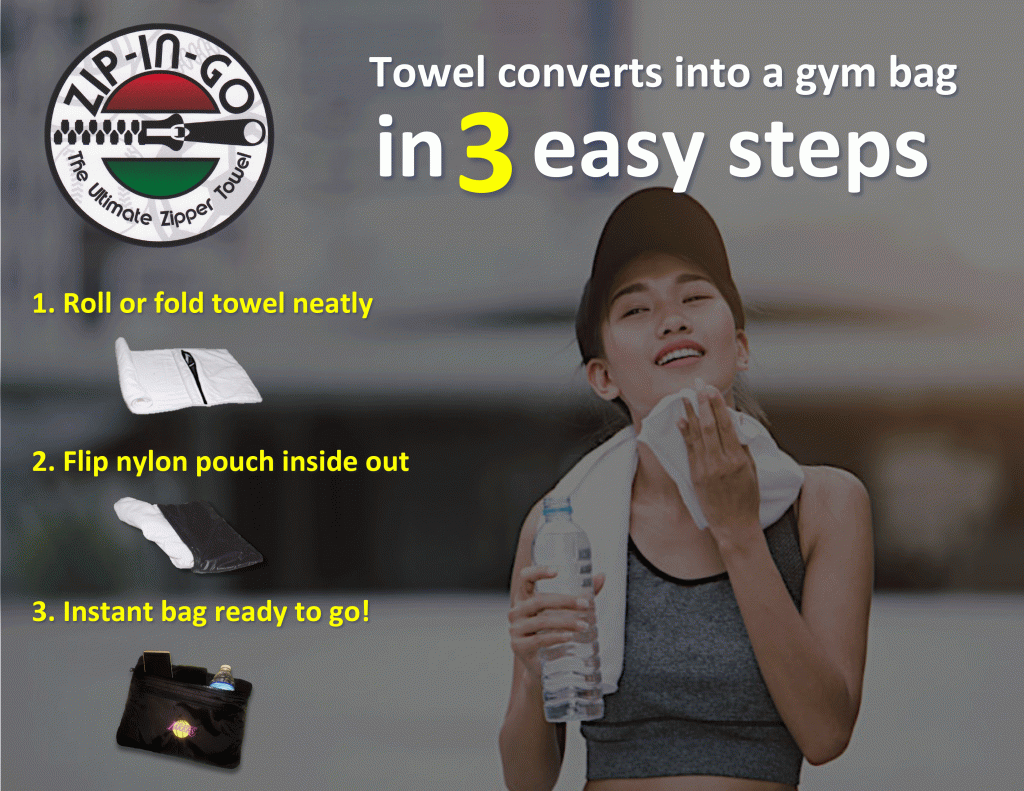 Features
Terry Velour fabric
Available in many colors
Great for embroidery or screen printing
Towel tote pocket lined with water resistant nylon
Metal dual-reversible zipper
Machine-washable to enjoy over and over
Available in 3 Sizes
Gym / Sports Towel (most popular)
Beach Towel
Promotional / Rally Towel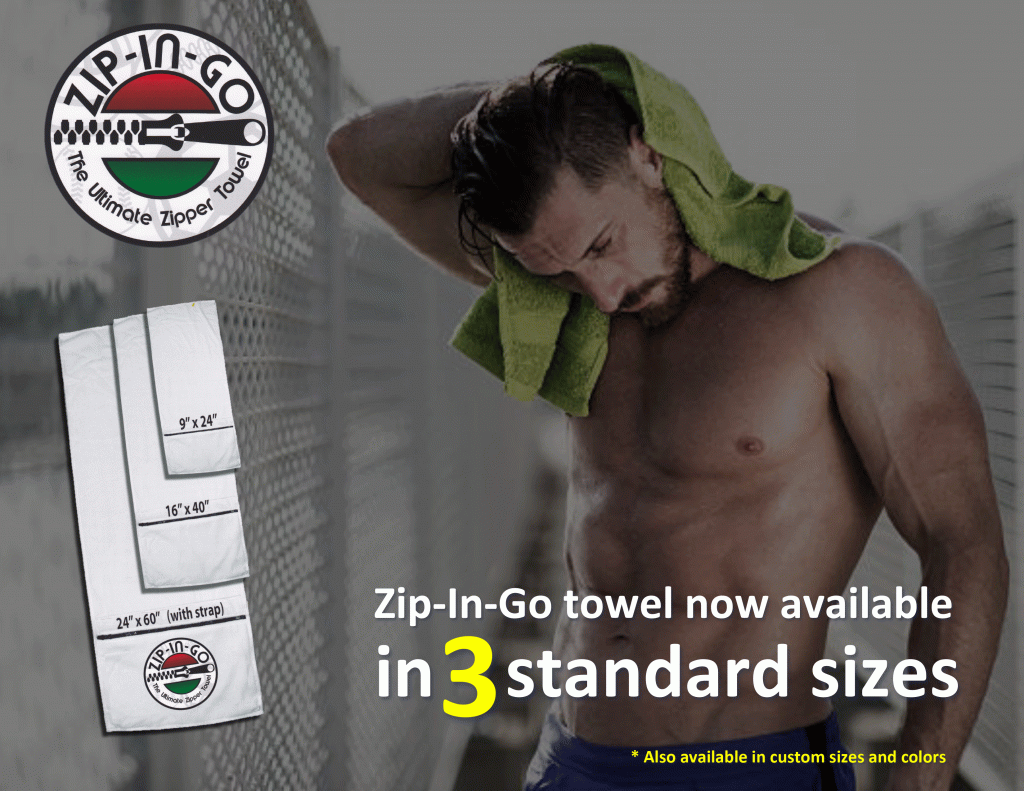 Shop for the options you like.
Zip-In-Go towels also make great promotional gifts.  Visit our Custom page to learn how you can add a personal touch to your towel.